Aoyama Flower Market ANNEX provides order-made service for corporate customers who have needs not easily filled in a retail setting, projects requiring on-site or delivery service, special occasions such as weddings, and more.
Let Aoyama Flower Market ANNEX cater to your needs for special occasions and gifts.
Service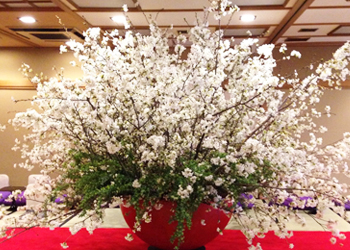 Event floral decorations

Extravagant floral displays to match the season and event, from sophisticated Christmas parties or festive New Year's gatherings to cherry blossoms for a ceremony to welcome new employees to the company.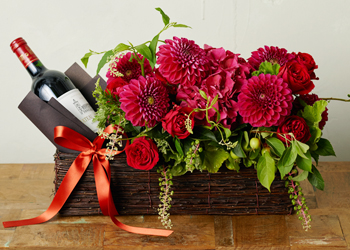 Gift flowers

Flowers are a perfect way to express appreciation for the staff you work with every day or valued clients. We can create arrangements for any need, such as classy flowers for the office or a bottle of wine slipped into an arrangement to delight even more senses.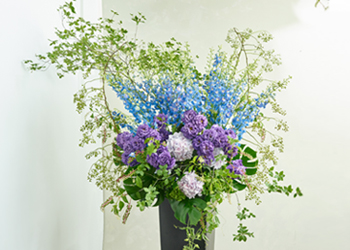 Standing flowers for special occasions

We place flowers in floral-foam to create an arrangement, then place it on a stand to give it height. These arrangements with volume and height are perfect for adding to the celebratory ambiance of grand openings, recitals, and more.
Orders
●Delivery area

All orders are delivered by our own delivery service.
As a result, deliveries are limited to the following areas:
Tokyo: Minato-ku, Shibuya-ku, Shinagawa-ku, Shinjuku-ku, Meguro-ku, Chuo-ku, Chiyoda-ku, Bunkyo-ku
●Delivery charge

Deliveries are available for orders of 22,000 yen and above, but we may not be able to deliver in some cases depending on the number of reservations. There will be a delivery charge of 1,650 yen.