Message from CEO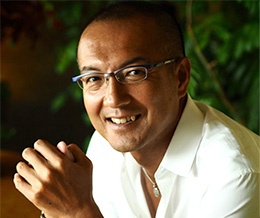 park corporation
flowers for your beautiful times
with creativity and logic.
In hopes that we can help as many people as possible spend even a minute more of their day surrounded by flowers and greenery, Park Corporation will work toward creating a brand that provides city dwellers with a fulfilling lifestyle filled with flowers and greenery.
Hideaki Inoue, CEO
Company Profile
Name

park corporation
Established

December 24, 1988
Capital

20,000,000JPY
Representative

Hideaki Inoue, CEO
Business activities

Development and management of flower shop, flower school and cafe. Planning, interior design and construction with plants.
Brand
Employees

1,213 (As of December 2019)
Access

Metro Omotesando Sta., A5 exit, 1 min walk.
History

1988

Company established with a focus on party planning and operation (Initial capital stock: 5 million yen)
1989

Began fresh flower sales (Trade name: Aoyama Flower Market)
1990

Established flower arrangement division "Hana Shokunin"
Acquired right to participate in the flower division at Tokyo's Ota Market
1992

Established flower school division "Hanayu."
Increased capital stock to 20 million yen
1993

Opened Aoyama Flower Market store in Minami-Aoyama
Established comprehensive wedding production division "Hana no En"
1997

Opened first Aoyama Flower Market store in Hokkaido
2001

Established training facility in Paris, France
2002

Opened first Aoyama Flower Market store in the Kansai region
Main office moved to Minami-Aoyama 5-chome
Opened first Aoyama Flower Market store in the Kyushu region
2003

Established flower school "hana-kichi" in Aoyama
2005

Opened hana-kichi Professional
Opened ecute Omiya store of Green Clinic
2006

Recognized in the 2nd Design Excellent Company Awards
Formed partnership with Tokyu Station Retail Service
Launched Aoyama Flower Market online shop
2007

Opened LaLaport Yokohama store of Jungle COLLECTION
Reached 70 stores and total sales of 4.25 billion yen
Recognized in the 1st Flower Business Awards
2008

Established ATHLONIA Corp
2009

Received the Porter Prize
2011

Opened first Aoyama Flower Market TEA HOUSE
2012

Opened Aoyama Flower Market Rose Farm
2013

Established interior design business parkERs
2015

Opened Aoyama Flower Market Rue du Bac, Paris
Established corporate service business Aoyama Flower Market ANNEX
2016

Aoyama Flower Market ranked first in "inspires happiness" in Nikkei Research's 2016 Furniture/Household Goods category