hana-kichi is a flower school based on the concept "Living With Flowers Every Day." We offer a variety of lessons using plenty of seasonal flowers for those who want to select, put together, and arrange flowers with their own hands to enjoy them in their everyday lives. In a warm, welcoming space worthy of a school affiliated with Aoyama Flower Market, you can learn techniques to use at home from floral professionals.
Feature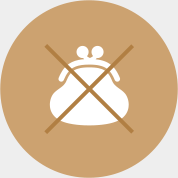 No membership fee

Our hope is that people who love flowers and those who are even a little bit interested can come enjoy our classes. Most of our classes are standalone lessons. There is no fee to join or to renew membership.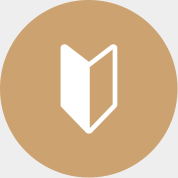 Great for beginners

We provide lessons accessible to first-time visitors, offered at reasonable prices.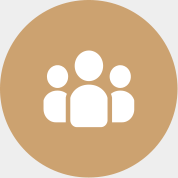 Experienced staff

Classes are taught by experienced staff members from Aoyama Flower Market.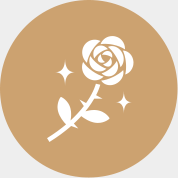 Focus on quality of flower

For the lessons, we use seasonal flowers with a focus on where they were grown in an effort to provide our students with flowers of the best possible quality.
Class
Students can sign up for the following classes one lesson at a time.
* All lessons are conducted in Japanese.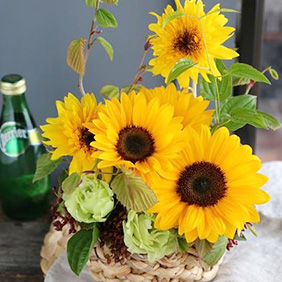 Monthly lesson

6,600 yen~
Lessons focused on creating bouquets and arrangements using flowers in season that month.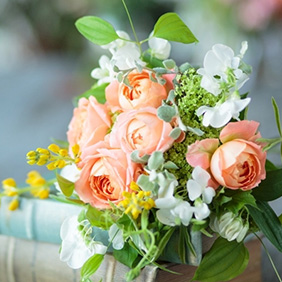 Regular lesson

4,950 yen~
Lessons tailored to each student, ranging from beginners to advanced students showing how to make bouquets and select flowers to topics.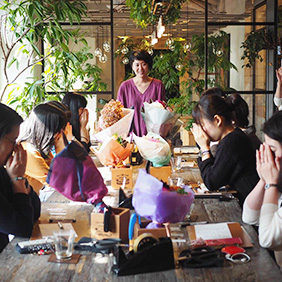 Collaborative lesson

6,600 yen~
We invite experts such as flower growers, color coordinators, and photographers to put together lessons that combine flowers and knowledge from other fields.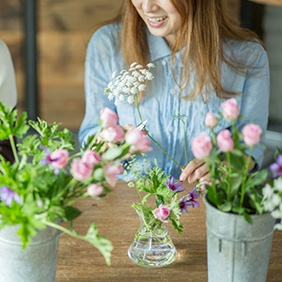 Trial lesson

4,620 yen~
Accessible lessons perfect for first-time students. We will make mini-arrangements.