Who are we ?
We are a design brand located in Tokyo specializing in interior design with living green.
parkERs first started as a small department designing outlets for Aoyama Flower Market, a florist with over 90 outlets in Japan. Then we gradually started designing original products and spaces full of green plants for commercial facilities. Now we work on variety of projects including public facilities, urban design, offices and residents.
parkERs DESIGN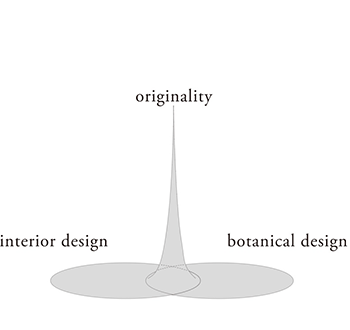 DESIGN x GREEN

We are not an interior design firm who knows a bit about plants . Nor are we a landscaping and gardening firm who knows a bit about interior design. We are experts in both design and plants, working together to create our unique "parkERs design". We design unique spaces where both human and plants grow sustainably. We will lead the greening trend by pursuing our speciality in design and expertise.
Our approach
We offer total project solution for our clients who are seeking for comfortable and unique design with green plants. Our areas of expertise include concept design and planning, interior/exterior design, botanical design, product design, drawing and construction with complete ongoing maintenance service for commercial and public spaces, residents, offices to events and installations.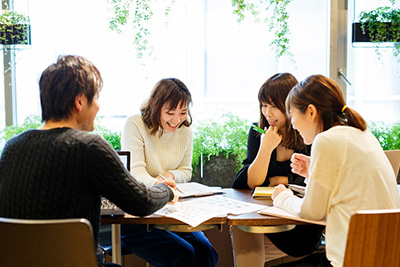 Total project solution
concept and
research

spatial &
botanical design

construction

maintenance
Our Profile
NAME
ParkERs
OUR FIELD

- total project management & concept planning

- interior & exterior design, botanical design & product design

- construction management & supervision

- plant maintenance

- store development

- events & workshops , etc

OUR WORKS
spatial and botalical design for airport & train station, interior design for offices, residents, nursery school, stores and cafes, urban development, exterior and landscape design, original product design, interior coordination, regional branding, events & installations, workshops, etc.
OUR STAFF
planner, architect, interior & product designer, botanical designer (plants coordinator), construction management engineer & supervisor, plant maintenance specialist, real estate transaction specialist, etc.
ADDRESS
3-1-7 Aoyama Compal Build 3F
Minami-Aoyama,Minato-ku,Tokyo 107-0062 JAPAN
TEL
03-6721-0091
ACCESS

Metro Gaienmae Sta,4min walk